Well if you haven't heard yet there is a giveaway going on of at
Red Carpet Ladies
.
And this just isn't any giveaway, it's a giveaway to win one of my bracelets! And other really awesome stuff that is a value of over $650!
Now who wouldn't wanna win that?!
These are the bracelets you will be winning ...
Now to win you have to enter, wishing on unicorn poop isn't going to make you a winner, LOL.
It will make you crazy cool though!
But to enter click on this link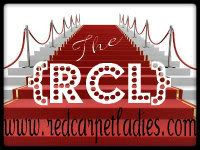 Thank you and Good luck!