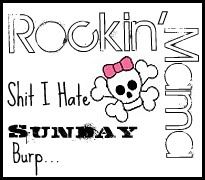 Being so tired my eyes burn.
Being woke up early on the hubs day off because he can't sleep as late as me.
cleaning this house. I love my house but with a 2 year old running around, it's never clean.
packing for anything. yes that also means going to the beach.
ok I know that was short but mommyhood calls !