Happy Friday Y'all.
It's that time again where I throw a lot of link up at ya.
Enjoy!
I got these done for Easter, just never posted th picture.
I love this blue by China Glaze.
Towel Boy Toy Blue.
They are the sweetest when they are sleeping.
Awake they are a rolling fighting ball of mess cute.
I think Sookie is happy to have someone to play with all the time.
She just isn't too happy with the fact that Sarg likes to take his many naps on mommy's lap.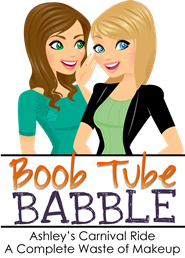 Shows I am excited for this summer:
Weeds comes back on in July.
My birthday month. Happy birthday to me.
Revenge came back on this week.
I missed the 1st half, but I am so happy it's back!
Big Brother needs to hurry it's butt up!
I need some awesome drama and funny games in my life.
Hope you all have a Happy weekend.
I know I won't, I have to work all damn weekend.
Can't wait until I can quit this stupid job.