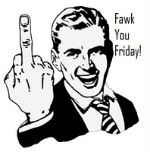 This is to you Bank of America!
I hated you 2 years ago and i hate you now that i was sucked back into your horrible arms.
Fawk you for all your fees. Wow I went over $0.25 so you feel the need to charge me $35. Yea well I feel the need to put my foot up your ass.
Fawk you and your stupid make no sense timeline. I like to see where my money is as I spend it. I don't wanna have to look down a whole page through 10 days worth of my shopping shit to see the money I spend at the gas station a minute ago.
Fawk you for telling me I'm -23.00 something, so I transfer $30 from my savings just to look back the next day to not see the negative amount on my timeline. REALLY??!!!
Fawk you for wanting to charge me to pay my billings using your site. Yea I'm going to pay you money to let me use my money to pay my bills. What fawking sense does that make???!!!
Are you or have you ever been a Bank of America
customer ?