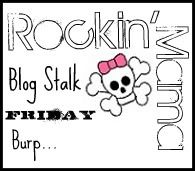 I'm linking up with Rockin Mama for a blog stalk. I need some good stalkers!
Also follow my tweets
XONikkiDarlin
my facebook page is
Nikki Darlin' Fan page
I have a google plus dont really use it but I'm sure i will some day when google takes over facebook like facebook did myspace.
just search nichole fleming.
Happy Friday Bitches!